Acoustic Storm Partners
IT'S THE WEEKEND….TIME TO UNWIND & UNPLUG:
The Acoustic Storm offers one-of-a-kind programming that cultivates listener loyalty. The show's unplugged and acoustic versions refresh and support the timeless classic hits of rock. Themes are often presented, including the All-American Storm and An Acoustic Storm Christmas.
The Acoustic Storm is "appointment radio" for tens of thousands of listeners around the world.
Internationally-syndicated radio program, featuring the best variety of acoustic-rock every week since 1998. In the U.S., stations can air in the Acoustic Storm on a barter basis in both three-hour and two-hour formats. The program is available to stations outside the U.S. on a cash basis. Feel free to request a demo of the show.
Artist spotlighted each hour "In the Eye of The Storm," featuring artist bio, interview segments and music.
RADIO STATIONS
The Acoustic Storm is heard every weekend on our radio affiliates across the U.S., Canada and Australia. Here are a few places you can catch the Acoustic Storm:
Chicago, IL (#3): 97.1 WDRV
Charlotte-Gastonia-Rock Hill, NC-SC (#24) (airs twice each weekend)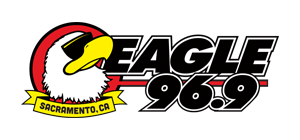 Greenville-Spartanburg, SC (#59)
Omaha-Council Bluffs, NE-IA (#75)
Monterey-Salinas-Santa Cruz, CA (#83)
Gainesville-Ocala, FL (#88)  (airs twice each weekend)
Belleville / Quinte-West, Ontario
Darwin, Northern Territory
THE AUDIENCE
The Acoustic Storm consistently ranks among the top stations in its time slot for
Adults 25-54
SPONSOR TESTIMONIALS
Jeff Parets created the original "Storm" radio format as Program Director and Music Director for the Phoenix area's now-legendary KSTM. Besides his successful six-year run with "The Storm," Parets has served as MD for some of Phoenix's best-known rock stations, including KDKB, K-104 and KEYX. He has won eight radio-journalism awards, most notably a prestigious national first place from PRNDI (Public Radio News Directors).
Become an Arizona advertiser on The Acoustic Storm in the Phoenix or Tucson radio markets by emailing [email protected].
If your commercial station is interested in becoming an Acoustic Storm affiliate, contact United Stations Radio Networks at [email protected]. For non-commercial stations and stations outside the U.S., please contact [email protected].
"I believe this is the finest show on radio period. I can't tell you how many "driveway moments" I have had listening to The Storm. Keep it up!"
-Mark B.
"I'm a newly registered member with the Acoustic Storm, but I have been a faithful listener since you started the show in 1998. Every week is an anticipated joy. I put on my headset, and the rest is in your hands…phenomenal work!"
-Leann J.
"The Acoustic Storm is awesome! My friends and I were listening in the car on the way to the lake last Sunday morning and we heard Mellencamp's acoustic version of 'Smalltown'. We all just stared at the radio!"
-Eric G.
"I remember listening to Casey Kasem when I was a youth on Sat. Mornings. I have not had that excited feeling I used to get about a radio program until now with acoustic storms on Sun. Mornings. Thank you!"
-Tad B.
"Once again, a delight to the ears and soul. Please keep up the experience."
-Wendy S.
"Acoustic Storm:1 / XM Radio: 0
I love your program! I commute between Annapolis, Md and Cleveland every other weekend. I got tired of having to search for a clear station every 30 minutes of my 6 hour trip so I converted to XM radio…If I'm awake XM is on, except when XM goes off and WBIG (Washington DC) broadcasts Acoustic Storm. It gets me ready to face another work week. I even time my departure from Cleveland so I'm in WBIG's broadcast area."
-George S.
"An artistic and insightful journey through great music. Great show!"
-Tonya H.
"Just wanted to let you know how much I enjoy Acoustic Storm! It's like hearing a new song that Ive heard a thousand times before. It breathes so much life into a song!"
-Don W.
"I truly enjoy your show every week. It's a "rule" at our house. The tunes are great, and the acoustic versions are perfect for a relaxing Saturday morning. I just wish you were on more often."
-Susan K.
"My life passes before my very ears with every show: "Dead Flowers" as the request 3 weeks ago, Pure Prairie League 2 ago, and "Little Martha" last week. The memories just keep on coming."
-Mark S.
"Sunday mornings are my favorite time…a pot of tea, playing Scrabble online and the Acoustic Storm on the radio! The music and stories are great!"
-Wendy F.
"The Acoustic Storm is like a bottle of the finest Chardonnay, you never want it to end and savor it until the last drop. In a world with so many choices of programming to listen to now, The Acoustic Storm has always stayed close to the ground, and instead of taking away from my life (and ears), you've been adding to it for years."
Matt S.
"I realize that in order to keep the listeners rolling along through an eclectic program, one has to figure out various creative ways to maintain the continuity of the music. I've yet to hear any other programming come close to yours in this respect."
-Joe H.
"You have officially outdone yourself on the Earth Day program!! Just a very sweet, sad and lovely playlist. As always, keep up the wonderful work you do each week."
-Mimi G.
"I'm currently stationed in a remote region of Iraq and have no way to listen to your show. Back home in Beaufort, SC, your program is always the highlight of my Sunday mornings and it would be great if I could listen to it out here….would remind me of home."
-Chad V.
"Every Sunday morning while cooking our traditional breakfast, my husband, our 3 year old daughter, and myself, all listen to, and thoroughly enjoy the Acoustic Storm…Thank you for bringing back a lot of great years of music."
-Lisa K.
"Please accept my thanks and grateful appreciation for doing so much to make the vast cultural desert we call home bearable. Thoughtful cohesive programming like yours is fading away. In the meantime, you're our lifeline to refined, intelligent listening."
-Jerzy S.
"I play guitar myself, and it is great to hear the acoustic and demo versions of some of the classics. With so much "junk" on the air, it is refreshing to hear your high-quality, informative show. I always look forward to it. Keep up the great work!"
-Steve B.
"Thanks for playing my namesake yesterday on your Woodstock special. My parents were at Woodstock, and we all got together for waffles, The Acoustic Storm, and a trip down memory lane. Thanks for the new memories you helped create."
-Janis S.
"I discovered your show while working in my back yard. To me, acoustic music sounds so natural and from the heart. I am impressed with what you play. You obviously put a lot of thought and research into what you put on the air. You have brought on board another fan of your show. Keep up the excellent work."
-Ray J.
"I am a busy, working mother and this program is my time to relax and reflect. Every Saturday I hook on my headphones to take off for the morning hike into the hills. It makes my week and rejuvenates me for the upcoming…. thank you!! My all time favorite band is featured this week- The Rolling Stones."
-Kelli L.
"Keep up the GREAT work, radio would be a wasteland here in north central Florida each Sunday morning without your show!"
Jim S.
"Love the show. I've been planning my weekends around Acoustic Storm for several years. Unfortunately, I have to teach a scuba class this Sunday morning and I'm disappointed that I'm going to miss the show…it would be great if the station re-ran it Sunday evenings."
-Donna S.
"I can't exactly explain why, but listening to your show on Sunday mornings has become one of my favorite habits. Your love of good, classic acoustic rock always shines through and your calm, reflective point of view is peaceful and uplifting."
-Jane G.
"I'd like to thank you for making my Sunday mornings a joy. Your show is one that I loathe to miss a single version. Even though it screws up my morning golf!"
-John P.
"Found your show a few weeks back. Thanks for the wonderful music. Refreshing that it's not canned. Woodstock show was fantastic. Love the acoustic demos that you play."
-Marita F.
"On the road home…I flipped onto our local classic rock station…and was met by The Acoustic Storm. The point is, I hit one of those magic strings of songs that can carry you away. In the past this has usually happened with an album, or when someone else forced me to listen to something new, and they were correct. It started with the Moody Blues, which was pleasant – Tuesday Afternoon. Next was Yes with an acoustic version of And You and I, and John Mellencamp's stripped-down Small Town. Then we hit Joan Baez…I don?t know why, but with the radio cranked, that gorgeous acoustic guitar strumming in the background, and her love song to Bob Dylan rolling from the speakers, I was blown away."
-David W.
"I live in a rural area that doesn't have a "decent" classic rock station and your program is much needed for all of us that still enjoy all the really great music that was produced! Thanks once again."
-Jerine S.
"While traveling south from Bar Harbor to Portland on July 20th I had the opportunity to listen to your show and songs related to the moon landing. The whole format was terrific and made the commute much easier."
-Dennis B.
"I moved here to Charlotte, NC in July and the first Sunday monring I discovered the Acoustic Storm. I love this show! No other radio program has excited me this much since the days when I listened to WNEW-FM 102.7 in NYC. They had a wonderful Sunday morning show called Mixed Bag with Pete Fornatele. It was on for years. I got up early every Sunday morning just to listen and I was crushed when NEW went off the air and the show I loved was gone. The Acoustic Storm excites me in the same way. Thanks for great radio once again!!"
-Maria G.
"I've put the Acoustic Storm on regular rotation. This is an excellent show. The blend of artists and unique cuts is some of the best radio I've ever heard."
-Hal H.
"There's nothing better in my week than Sunday mornings with you and the New York Times. Your programming is a thing of beauty."
-Elise B.
"We were caught in a snowstorm on our way back to New Jersey yesterday and found you on 98.5 out of Maryland. If the South Jersey-Philadelphia area does not pick up your show, there is something wrong with them. As a DJ myself, I congratulate you on coming up with something fresh, new and different. I will let all my Facebook friends know about you.
-Paul C.
"You're the Cousin Brucie of the acoustic rock generation, none better."
-Philip S.
"There is one thing that I do not like about your show…it's around 10am…when it ends."
-Matt G.
"Having a typical Sunday morning. Rolled out of bed in some hotel at 5am, packed up and drove 100 miles across South Carolina to catch a flight, to catch another flight, to get home. Livin' the dream. Like any Radio Geek, I use these dashes to catch up on small town radio in other parts of the country. I heard Sundays are good because you hear some syndicated programs that aren't played in the Twin Cities. Most are genuinely awful. But I heard something this morning on a station in Hickory called Acoustic Storm. Started with an acoustic version of 'Imagine' done by Lennon at the Apollo Theater in '71. A great version of 'Time Passages' by Al Stewart with seemingly 100 acoustic guitars. A pared-down version of 'Down South Jukin' by Skynyrd. Pretty cool."
-Paige N.
"Perhaps others could follow your lead, and present music in a context with some meaning and soul, the properties that make the Acoustic Storm a truly great radio program."
-Will L.
"The A.S. is my guilty pleasure as I love listening to the first hour cozily ensconced in bed on Sunday morning!"
-Jill F.
"Your program made my 2.5 hour bike ride through the parks and canals of Tempe, AZ an experience!"
-Scott C.
"My wife and I have been listening to your show for a long time now and we love it! Just wanted to let you know we think it's the best presentation on the airwaves today."
-Greg & Karen S.
"The best part would be your research/commentary, which is always of interest. I especially liked the background on the recent Doors presentation. You always bring a new perspective for me. I'm a fan, and my kids respond to the purity of the Acoustic Storm."
-Roberta H.
"Last night my wife and I got a phone call from Nick, an old college friend. Kathleen and I met while at Purdue University. We hadn't seen or heard from Nick since our wedding, over 30 years ago. Last night he was driving through Indiana, his first time back in that area in years, and was listening to the Acoustic Storm, when he heard you play my request of the week. He said he almost drove off the road, because although it didn't mention Kathleen's name, he knew exactly who it was because of my name and the song. He said any time he hears a cut from that Leon Russell album, he thinks back to those years. Because you included our city (Phoenix), he was able to find our phone number and call us up. So, thanks again for playing the request. I ended up being a big romantic hero in my house, and we reconnected with a long lost friend. Keep up the good work."
-Jim T.